LifeWay produces hundreds of new resources each year for the Church and for individual believers around the world. With thousands of resources created during Thom S. Rainer's 12-year tenure as president, it's hard to narrow them down to a "best-of" list, but here are 12 that have made a significant impact on the Kingdom.
Game Day Central: Where Heroes are Made, 2007 In today's society, children may be tempted to focus on the wrong people as their heroes. However, the main 2007 Vacation Bible School theme from LifeWay helped them focus on following Jesus and finding His plan for their lives.
The "Game Day Central: Where Heroes Are Made" theme was one of the most popular VBS themes LifeWay has ever had.
---
Baptist Hymnal, 2008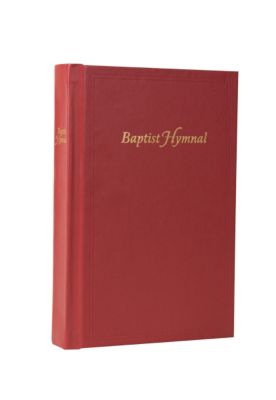 Baptist Hymnal provides a solid core of worship music for your ministry and congregation. With consultation from pastors, worship leaders, music ministers, and musicians, the music in this volume was carefully chosen for its solid theology, for its relevance to today's worshiper, and for its lasting nature in our ongoing response to Almighty God.
From the research identifying the most-used hymns and worship songs, to the recording process and typesetting of each printed page, modern technology has helped us create a set of print and digital resources completely integrated for your worship ministry.
---
LifeWayWorship.com, 2008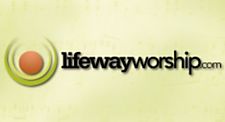 LifeWay Worship seeks to meet the varied music and worship needs of churches of all types and sizes. This website offers download charts, tracks, orchestrations, and more for congregational worship. At launch, five production teams would each deliver 20 completed songs per month.
This continued for 10 months until 1,000 songs had been recorded. According to the producer for the project, it was the largest recording project in the history of Nashville — a feat especially notable considering the city is known more for honky-tonks than hymnals.
---
The Love Dare, 2008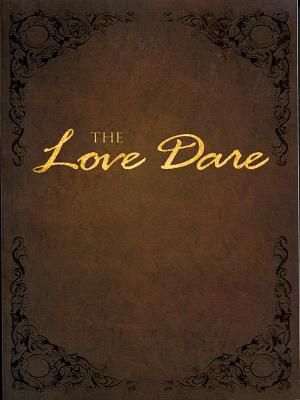 The #1 New York Times best seller. More than 1.5 million copies in print. Now available in a heat-burnished, simulated leather, keepsake gift edition. Unconditional love is eagerly promised at weddings, but rarely practiced in real life.
As a result, romantic hopes are often replaced with disappointment in the home. But it doesn't have to stay that way. The Love Dare, as featured in the popular new movie Fireproof (from the makers of Facing the Giants), is a 40-day challenge for husbands and wives to understand and practice unconditional love.
Whether your marriage is hanging by a thread or healthy and strong, The Love Dare is a journey you need to take. It's time to learn the keys to finding true intimacy and developing a dynamic marriage. Take the dare.
---
Esther, 2008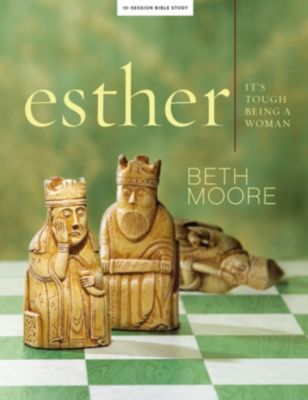 Esther: It's Tough Being a Woman by Beth Moore provides a personal study experience five days a week plus viewer guides for the group video sessions of this in-depth women's Bible study of Esther – a profile in courage.
Join Beth in a very personal examination of this great story of threat and deliverance as she peels back the layers of history and shows how very contemporary and applicable the story of Esther is to our lives today.
If you've ever felt inadequate, threatened, or pushed into situations that seemed overpowering, this is the Bible study for you. Just as it was tough being a woman in Esther's day, it's tough today. This portion of God's Word contains treasures to aid us in our hurried, harried, and pressured lives.
---
The Gospel Project, 2012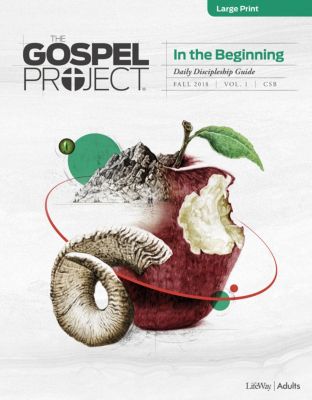 Moral stories become a master plan. A church becomes a culture of grace. Good deeds become a holy mission. This is the work of the gospel.
This is The Gospel Project, an ongoing group Bible study resource that helps participants encounter the gospel of Jesus Christ on every page of Scripture. This chronological, Christ-centered Bible study will help you turn the gospel story into a gospel culture and motivate participants to mission at home and around the world.
---
Biblia del Pescador, 2013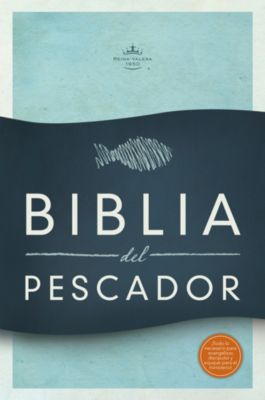 What does the Bible say about forgiveness and thanksgiving? What does it say about loneliness and depression? What verses would you use to share your faith or answer difficult questions about other world religions?
Where in the Bible would you find answers about your purpose in life? We know the Word of God has the answers to all of these topics and so many more, but oftentimes we don't know where to find them.
The Biblia del Pescador is a one-of-a-kind tool that is designed to help you navigate through the Word of God for almost any life situation or topic of conversation.
It features a 28-page guide that is divided into six main themes: Counseling, Devotion, Evangelism, Church, Christian Doctrine, and Apologetics.
---
Christ-Centered Expositional Commentary Series, 2013
Augustine said, "Where Scripture speaks, God speaks." The Christ-Centered Exposition authors agree. We believe the Word is God-breathed, authoritative and timeless, so we strive to handle text carefully and accurately.
This devotional-style commentary series provides pastors with a practical application of God's written word, exalting Jesus as the hero of every book.
---
I Am a Church Member, 2013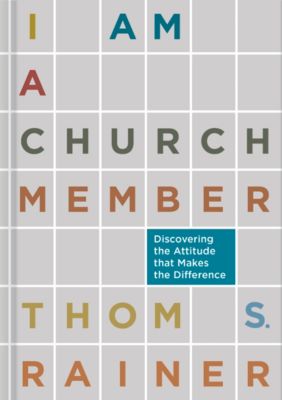 Thom S. Rainer drew an exceptional response when he posted a 500-word declaration about church membership to his daily blog. I Am a Church Member starts a conversation about the attitudes and responsibilities of church members — rather than the functional and theological issues — that previous new member primers all but ignored.
Thoughtfully expanded to book form, I Am a Church Member begins to remedy the outbreak of inactive or barely committed church members, addressing without apology what is expected of those who join a body of believers. When a person's attitude is consistently biblical and healthy, matters of giving, serving, and so forth will fall into place more naturally.
---
The Armor of God, 2015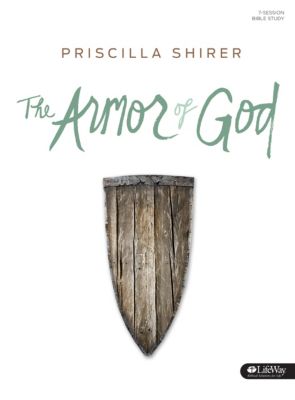 All day, every day, an invisible war rages around you — unseen, unheard, yet felt throughout every aspect of your life. A devoted, devilish enemy seeks to wreak havoc on everything that matters to you: your heart, your mind, your marriage, your children, your relationships, your resilience, your dreams, your destiny. But his battle plan depends on catching you unaware and unarmed. If you're tired of being pushed around and caught with your guard down, this study is for you.
The enemy always fails miserably when he meets a woman dressed for the occasion. The Armor of God, more than merely a biblical description of the believer's inventory, is an action plan for putting it on and developing a personalized strategy to secure victory.
---
Christian Standard Bible, 2017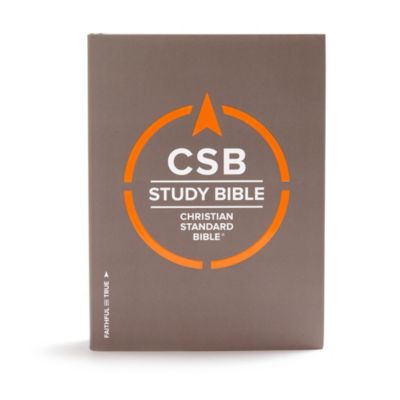 Developed by 100 scholars from 17 denominations, the Christian Standard Bible faithfully and accurately captures the Bible's original meaning without compromising readability.
The ultimate purpose of the Christian Standard Bible is to draw readers into a deeper, more meaningful relationship with God. By translating ancient Scripture texts into the clearest possible modern English, the CSB allows readers to experience the Bible at its fullest.
---
She Reads Truth Bible, 2017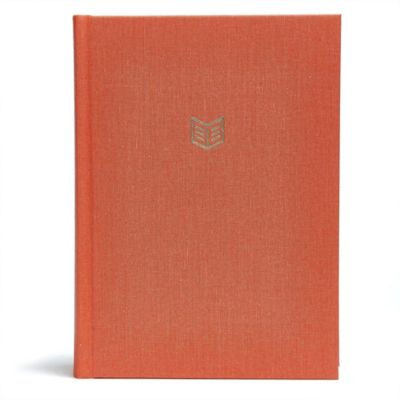 The She Reads Truth Bible aims to live at the intersection of beauty, goodness, and Truth. Featuring devotionals by the She Reads Truth team, and Scripture reading plans that include supplemental passages for deeper understanding, this Bible invites every woman to count themselves among the She Reads Truth community of "Women in the Word of God every day."
The She Reads Truth Bible includes almost 200 devotionals, 66 artist-designed key verses, 35 full-color timelines, 20 full-color maps, 11 full-color charts, reading plans for every book of the Bible, a one-year Bible reading plan, detailed book introductions, a key verse list, a carefully curated topical index, and wide margins for journaling and note-taking.